"Show Me The Money" Award
Just like Jerry Maquire, we know it's about quality over quantity and that we grow when our clients grow. This award goes to the client whose growth and quality made the most impact with us this past year.
In 2017, one of our long-time clients, D&J Cable, expanded and became National OnDemand.  We were lucky enough to be able to work with them to create a new logo and brand; and when we think about the growth we've seen from National OnDemand over the past months we're so happy to see these hard workers making leaps and bounds in their industry.  We love having them in the ISG family and can't wait to see where the new year takes them!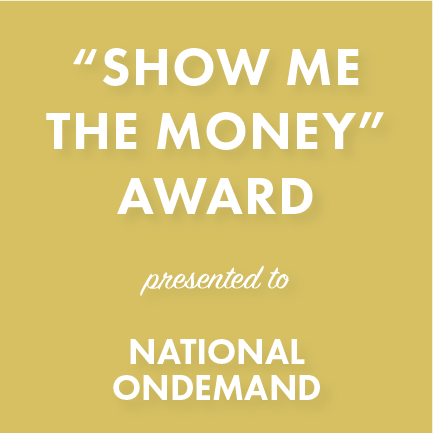 ---