Most Innovative Signage
Innovation is a collaborative effort and this awards the client whose project stretched our engineering muscles and together we created a sign you can't take your eyes off.
We were all impressed to finally see this project come to life.  CSS really put our creativity and skills to the test when they contacted us about creating a sign for their reception area.  Their branding consisted of many colors iterations and they wanted to showcase each one as it represents the many different facets of their company.  The solution became a single sign that would change colors.  It turned out better than we imagined and truly was an innovative solution!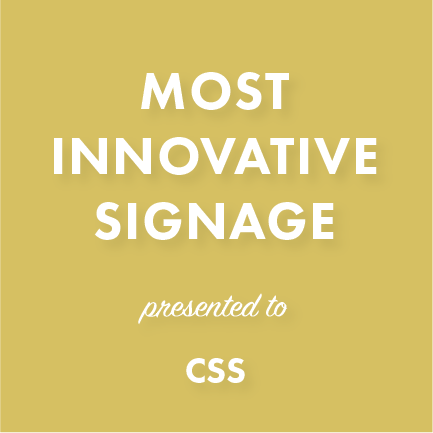 ---