Most Extensive Project
Awarded to the client whose project had us immersed (in all the best ways) with the largest project of the year.
Last year, the Town of Elon was looking to update the look and brand Beth Schmidt Park.  We worked to build a cohesive look that incorporated the majesty of the park.  Everything from bathroom signs to road-side post & panel signs we created and replaced with the new branding.  This definitely was the project with the most components and we the love how they all turned out.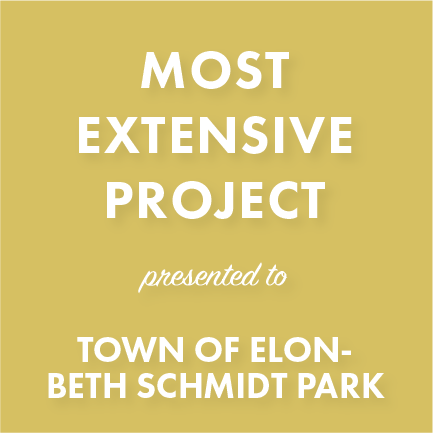 ---